| | | |
| --- | --- | --- |
| | Ba Gua Zhang Taichi & Sheng Zhen Training | |
Workshop
Date:
November 10-15, 2017
Location:
Lenox, Massachusetts, USA
Venue:
Eastover Estate & Retreat Center
Address:
430 East St.

Time:
4:00 PM
Contact Info:
Yingxing Wang
Email:
Website:
Phone:
866 264 5139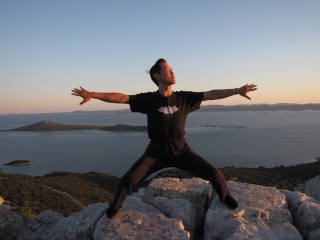 Sheng Zhen Qigong & Ba Gua Zhang Taichi Training with Master Junfeng Li
Sheng Zhen means "Sacred Truth" and in this transformational Qigong training, Master Li teaches a method of self-healing that involves a series of movements specifically designed to remove unwanted negative energy from our bodies and to collect instead, the true and healing energy (qi) of the natural world. The movements and contemplations offered with Sheng Zhen Gong help create the deep sense of inner peace akin to what many of us experienced as small children. Simplicity replaces complexity - the body softens, the negative emotions are released, and one experiences a feeling of perfect harmony with the universe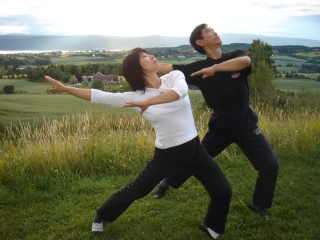 Ba Gua Zhang is recognized as one of the three major "internal" Chinese martial arts, including Tai Chi and Xing Yi. Of the three, Ba Gua is the most powerful because it's the most flexible and dynamic. It is based on responsive and continuous, changing movement.
The words Ba Gua translate as "eight trigrams", a reference to the symbols of the ancient Chinese text of divination: The I Ching, or "Book of Changes". The eight trigrams are arranged in a circle around the Dao (Ying-Yan) symbol. The concept of Ba Bua is used not only in martial arts, but also in other areas of Chinese culture, such as Daoism, feng shui, navigation, and predicting the future. The I Ching is one of the treasures of Chinese culture (best translation: Alfred Huang).
The word Zhang means palm, and refers to the fact that this martial art emphasizes the use of the open hand, rather than a closed fist.
Walking the circle is the basis for all existing Ba Gua styles. The practitioner walks in a circle, while holding various postures with the upper body, or executing palm changes – patterns of movement which train the body mechanics, generate Chi (or energy), and form the baisis of Ba Gua's fighting technique.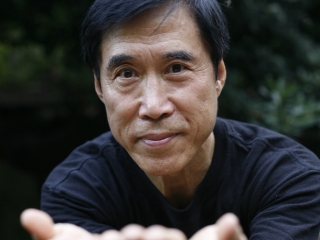 President and founder of the International Sheng Zhen Society, former award winning Head Coach of China's National Wushu Team, author of several books, mentor to Jet Li & Donnie Yen, renowned actor of Chinese Martial Arts films, former host of the television series Learning Wushu, Master Li conducts teacher training and workshops all over the world.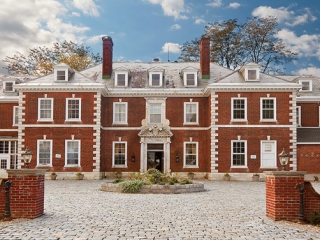 EASTOVER is A 600-acre sanctuary and holistic retreat center located in the cultural hub of the Berkshires - minutes from Tanglewood, Kripalu & many cultural venues. The estate is designed around a hundred year old evocative "Summer Cottage" and immerses you in a contemplative, holistic environment from the moment you enter its grounds - with its courtyards and terraces overlooking English & Japanese gardens, inviting mix of meadows, woodland trails and breathtaking views of the Berkshire Mountains.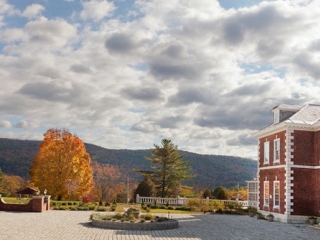 On the first floor of the mansion you will find a lovely Chinese Tea Room, a meditation room/yoga studio, a Chinese calligraphy station, and a terrace dining hall. Additionally, Eastover offers a sun drenched cafe, meeting rooms and a wide range of overnight accommodations, from rustic to luxurious.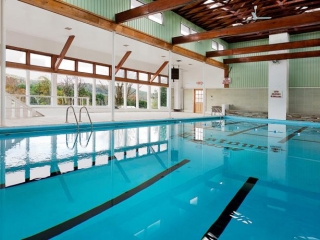 Eastover has a beautiful heated indoor pool and a sauna as well. Massage services are available.