| | | |
| --- | --- | --- |
| | Eastover Medical Qigong Symposium | |
Retreat
Date:
June 23-30, 2017
Location:
Lenox, Massachusetts, USA
Venue:
Eastover Estate & Retreat Center
Address:
430 East St.

Contact Info:
Yingxing Wang
Email:
Website:
Phone:
866 264 5139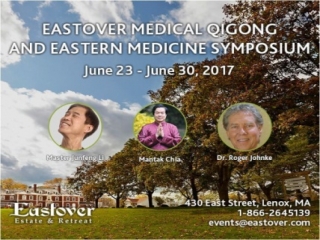 Many Masters Unite! - Join internationally renowned leaders in Eastern philosophy at Eastover for our Medical Qigong and Oriental Medicine Symposium. We will dive deep into the wisdom of ancient healing traditions of the Orient and discuss the practical modern applications of powerful practices like Qigong and Taichi.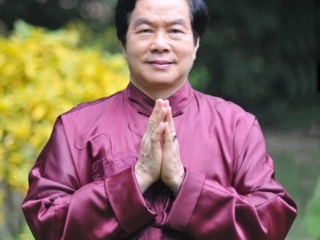 Symposium Subjects
Healing of the Heart – Daily Practice - Sheng Zhen and Union of the three hearts meditation (please take note of this explanatory article: All diseases come from the heart by Heiner Fruehauf)
Daoist and Dharma meditations as a path to liberation through realization of impermanence, selflessness, and satisfactoriness; Liberation from materialism, attachment, suffering; Service for a greater purpose by means of the Noble Eightfold Path.
How to be ALIVE -Always Living In Vibrant Energy. Through Qi Gong practice, master the principles of aligning, allowing and applying for your greatness and achieving vital health of Soul (Consciousness), Mind, Heart, and Body.
Lao Tzu: Tao Te Ching - world's second most translated book besides the Bible - Awaken one's true nature and connection with the universe.
Eastern medicine – how it can help heal and aids in the treatment of cancer, chronic pain, physical injury.
Tai Chi as a practical exercise in energy cultivation, balance to prevent falls, and mental focus throughout aging.
Featuring Women's Qigong - a beautiful practice unique to women's health, healing, and empowerment
Ancient martial arts practice – aligning one's electromagnetic forces with the universe for health and wellbeing.
Qi Gong dance, calligraphy as practice and cultivation. At the symposium, besides the popular panel discussions, individual classes and health readings, group healing sessions will be held. The mornings and evenings will be packed with meditation, healing, Qi Gong, Tai Chi, Tibetan songs and chanting, and Chinese tea ceremonies. Participants will receive certificates for completing required courses during the symposium.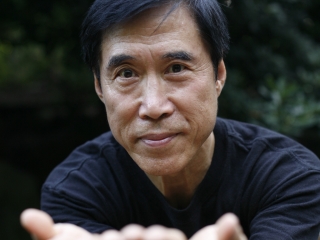 You can come for a few nights or the entire week-long intensive session to learn, experience, and spiritually reawaken with a remarkable group of teachers and healers united to share their knowledge in this rare opportunity. This symposium is part of a series of collaborations between esteemed thought leaders and pioneers in bringing the wisdom of the east to the west. Please see our website for indepth details and our extensive presenter list.We welcome beginners, as well as deepened practitioners.
Sign up now and establish health, vibrancy, balance and deep self-knowing.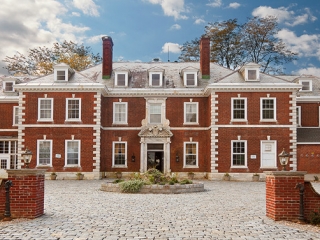 Eastover is a holistic retreat center set on 600 acres in the Berkshire Mountains.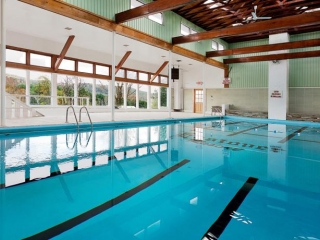 Offering an indoor heated pool, sauna, massage services and classes.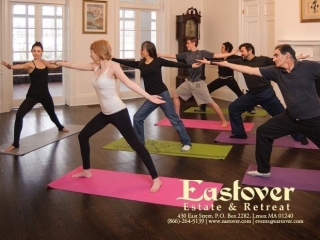 Yoga & Qigong classes available as well