| | | |
| --- | --- | --- |
| | SAT NAM FEST: KUNDALINI YOGA & MUSIC FEST | |
Retreat
Date:
August 9-13, 2017
Location:
Lenox, Massachusetts, USA
Venue:
Eastover Estate & Retreat Center
Address:
430 East Street

Time:
4:00 PM
Contact Info:
Yingxing Wang
Email:
Website:
Phone:
866 264 5139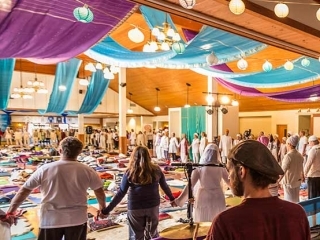 SAT NAM FEST BERKSHIRES 2017: KUNDALINI YOGA AND MUSIC FESTIVAL
KUNDALINI YOGA! CHANT! DANCE! MEDITATE! ELEVATE! CELEBRATE
Join us at Eastover for Sat Nam Fest Berkshires, in Lenox, MA! Sat Nam Fest is an opportunity to immerse yourself in the joy, challenge and rejuvenation of Kundalini Yoga, sacred chant, healing, creativity and a discovery and return to your self. Come Home to Your Heart at Sat Nam Fest.
We're bringing you more teachers and yoga classes than ever before, giving you an ocean of possibilities to expand into bliss. Every yoga class takes you higher, elevating your consciousness, opening your heart, bringing you closer to your inner Sat Nam.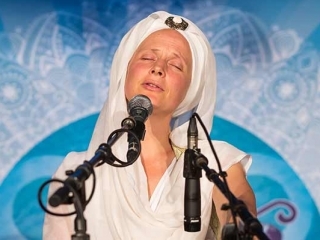 Music is the core of the Sat Nam Fest experience. Our magnificent musicians carry us along on the sacred sound current, continuously harmonizing and vibrating the naam in waves that wash over us in pure bliss.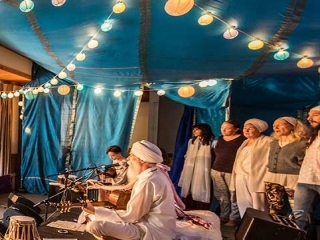 Kundalini Yoga's music is shared with a depth of grace and devotion that will be sweep you away. Live music during yoga classes and workshops, takes the Sat Nam Fest experience higher and higher…to infinity and beyond.
See much more at www.eastover.com/sat-nam-fest.html.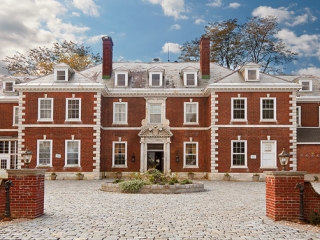 EASTOVER is A 600-acre sanctuary and holistic retreat center located in the cultural hub of the Berkshires - minutes from Tanglewood, Kripalu & many cultural venues. The estate is designed around a hundred year old evocative "Summer Cottage" and immerses you in a contemplative, holistic environment from the moment you enter its grounds - with its courtyards and terraces overlooking English & Japanese gardens, inviting mix of meadows, woodland trails and breathtaking views of the Berkshire Mountains.
On the first floor of the mansion you will find a lovely Chinese Tea Room, a meditation room/yoga studio, a Chinese calligraphy station, and a terrace dining hall. Additionally, Eastover offers a sun drenched cafe, meeting rooms and a wide range of overnight accommodations, from rustic to luxurious.
Just walking distance from the mansion is Tally Ho - a newly renovated, entertainment/multi-purpose venue and iconic gathering place loved for decades by people from the Berkshires and beyond. With over 9,000 square feet, it offers the largest indoor space in Berkshire County.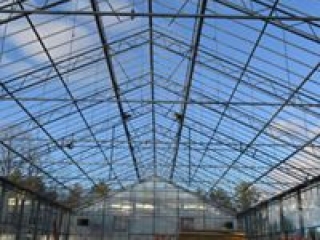 Eastover is not affiliated with any specific spiritual tradition; its eclectic, open-hearted receptivity to a broad array of groups aims to support the emergence of holistic/ecological ideals that lead the way to a sustainable planet. As an example of how Eastover walks the "eco" walk, its state-of-the art water reclamation system will be in commission this year - a facility of great value, and a labor of love. Eastover welcomes visits and educational tours to its greenhouse.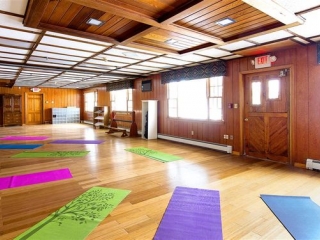 Eastover offers spacious studios and workshop rooms.