| | | |
| --- | --- | --- |
| | Embrace the Water: Heal Yourself... | |
Retreat
Date:
July 7-9, 2017
Location:
Lenox, Massachusetts, USA
Venue:
Eastover Estate & Retreat Center
Address:
430 East Street

Contact Info:
Yingxing Wang
Email:
Website:
Phone:
866 264 5139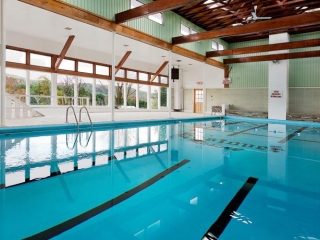 Embrace the Water:
Heal Yourself, Heal the World – With Beryl Bender Birch & Bill Meier
Do you break into a sweat when you pass any kind of an aquatic environment - lake, ocean, swimming pool? Are you one of the 52% of Americans who could not save themselves if they fell into water over their head?
Using yoga breathing and meditation techniques, you can learn life saving and liberating skills to help you face fear, overcome resistance, embrace the water, and enhance your life. By combining yoga practices with safe, gentle, supported practice in the water, you can experience the transformative and exhilarating effect of doing something you never thought possible.
Join Beryl Bender Birch, renowned yoga teacher and author, and Bill Meier, Developer and Lead Instructor - Adult Learn to Swim program, USMS, as they introduce, step by step, slowly and comfortably – the healing, supportive and therapeutic world of water. If you can breathe, you can do this. Empower your life; meet your fears and watch them dissolve over our weekend together. Carry these techniques home and meet all sorts of fearful and stressful challenges in your daily life.
Laugh, enjoy great conversation and share in a community of like-minded individuals coming together to grow and heal. Enjoy outstanding vegetarian farm-to-table meals, and experience this transformative event at the beautiful Eastover Estate & Retreat Center in Lenox, MA with heated pool, yoga/meditation studios, and beautiful gardens and grounds.
See more at: http://www.eastover.com/embrace-water.html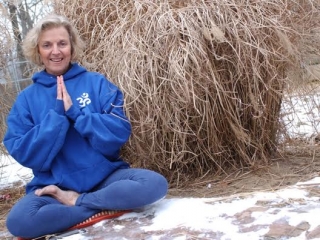 Beryl Bender Birch, eRYT, CYT, Director, The Hard & The Soft Yoga Institute and co-founder and board chairperson for the Give Back yoga Foundation, has been practicing and teaching yoga and meditation since the early 70's. She is an accredited yoga therapist and was the Wellness Director of the New York Road Runners from l980-2002. Beryl specializes in teaching yoga for athletes, yoga for injury and since 2001 has been teaching trauma informed yoga for PTSD and anxiety disorders to first responders, health care providers, and veterans. She is the author of 4 books on yoga, including Power Yoga, and her most recent book, Yoga for Warriors, written for veterans and active duty military members.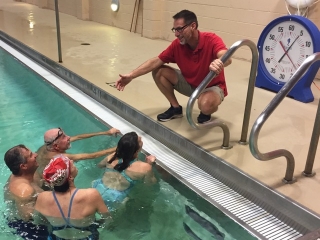 Bill Meier is the Aquatics Director for Bard College at Simon's Rock and the Head Coach of both the college and Masters Swim Team. He introduced and helped build the United States Masters Swimming's "April is Adult Learn to Swim Month," a nationwide volunteer program, and also developed USMS's Adult Learn to Swim certification program. Bill travels extensively throughout the US leading clinics on how to set up local adult swim programs. Bill is the author of Water Rites and taught high school English after college. He was a lifeguard on the South Shore beaches of Long Island through his twenties and, as a long distance swimmer, has been meditating for nearly 30 years.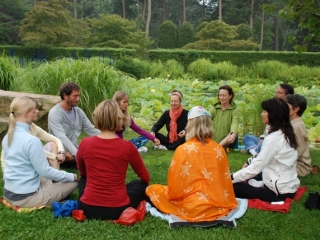 Using yoga breathing and meditation techniques you can learn life saving and liberating skills to help you face fear, overcome resistance, embrace the water, and enhance your life.
EASTOVER is A 600-acre sanctuary and holistic retreat center located in the cultural hub of the Berkshires - minutes from Tanglewood, Kripalu & many cultural venues. The estate is designed around a hundred year old evocative "Summer Cottage" and immerses you in a contemplative, holistic environment from the moment you enter its grounds - with its courtyards and terraces overlooking English & Japanese gardens, inviting mix of meadows, woodland trails and breathtaking views of the Berkshire Mountains.
On the first floor of the mansion you will find a lovely Chinese Tea Room, a meditation room/yoga studio, a Chinese calligraphy station, and a terrace dining hall. Additionally, Eastover offers a sun-drenched cafe, meeting rooms and a wide range of overnight accommodations, from rustic to luxurious.
Eastover is not affiliated with any specific spiritual tradition; its eclectic, open-hearted receptivity to a broad array of groups aims to support the emergence of holistic/ecological ideals that lead the way to a sustainable planet. As an example of how Eastover walks the "eco" walk, its state-of-the art water reclamation system will be in commission this year - a facility of great value, and a labor of love. Eastover welcomes visits and educational tours to its greenhouse.
Just walking distance from the mansion is Tally Ho - a newly renovated, entertainment/multi-purpose venue and iconic gathering place loved for decades by people from the Berkshires and beyond. With over 9,000 square feet, it offers the largest indoor space in Berkshire County.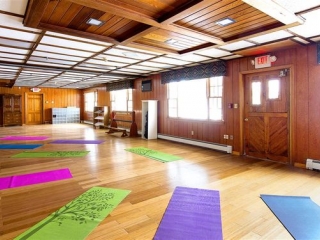 Eastover offer spacious studio facilities and workshop rooms for groups, corporate training and retreats.