Christmas Eve Candlelight Service
Gathering
Date:
December 24, 2013
Location:
Washington, District of Columbia, USA
Venue:
Institute for Spiritual Development

Address:
5419 Sherier Pl NW Washington DC 20016 Near MacArthur Blvd & Arizona Ave, In Palisades Village,Just North of Georgetown)
Contact Info:
Michelle
Email:
Website: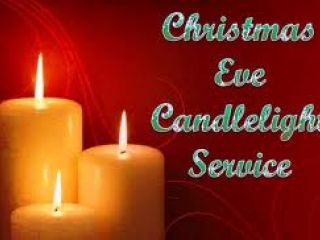 CHRISTMAS EVE CANDLELIGHT SERVICE: No matter what your religion, faith or spiritual path, this uplifting service will bring special spiritual light, and meaning to your sacred holiday season. In the glow of candlelight, and with participatory caroling, listen to a unique metaphysical interpretation of the Christmas story told as a spiritual journey. Narrated by Rev. James De Biasio, the Institute's founder, and spiritual advisor. Admission- Free. Optional Love Donation.